An exceptional place
for exceptional moments!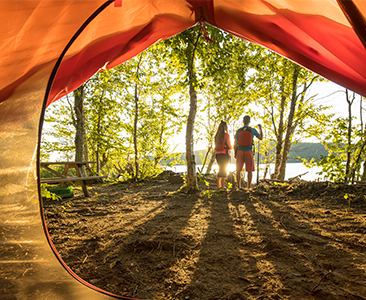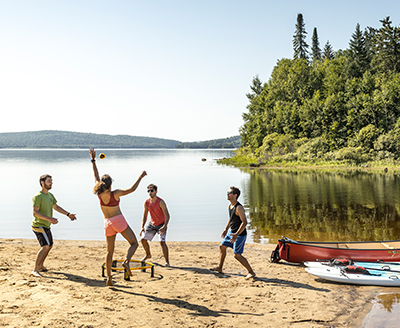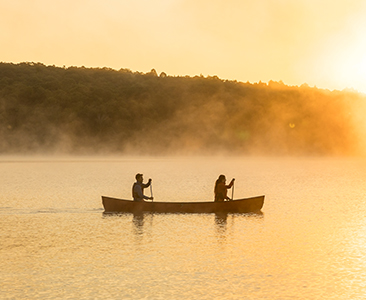 Destination canoe-camping !
Located less than 200 km from Montreal, Kiamika Regional Park allows you to experience exceptional moments in an exceptional place! The vast territory of 184 km² is composed of 40 islands and islets bordered by golden sandy shores.
In the heart of the park, there is a biodiversity reserve with trees over 200 years old. It is the perfect place for camping, canoe-camping, hiking and fishing.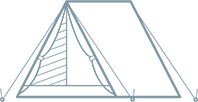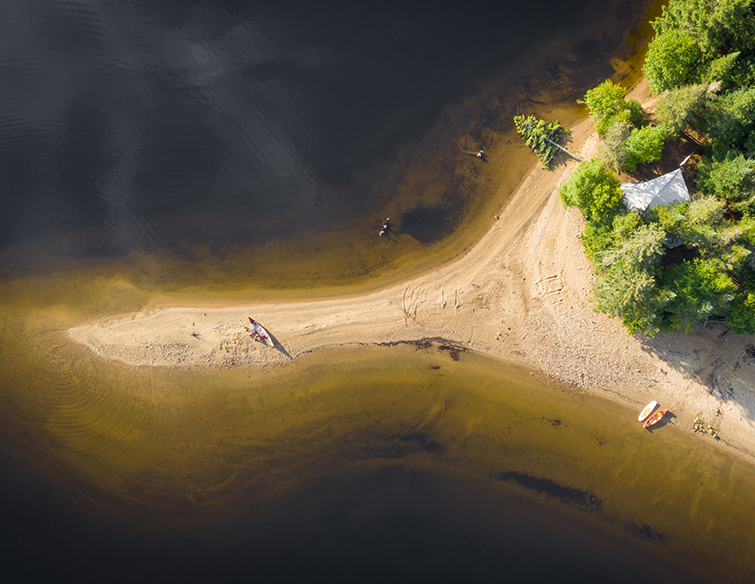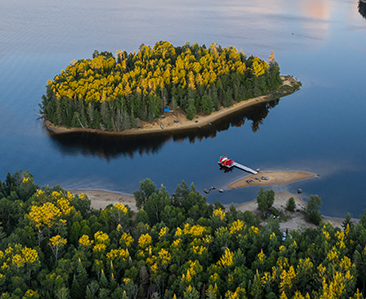 The campsite is accessible by car
Accessible by car, you have the possibility to spend a stay on our wild camping sites.
Nearby, you can enjoy many hiking trails and golden sandy shores.
An experience with a rustic feel awaits you!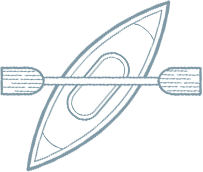 Canoe-camping to enjoy nature
Aboard your canoe, go on an adventure in a unique setting in the heart of nature.
The golden sandy shores and a grandiose landscape will be at the rendez-vous.
Designed for one or more tents, the different sites allow you to camp with your family, friends or loved ones!
Package and luggage transport are available for an easy stay.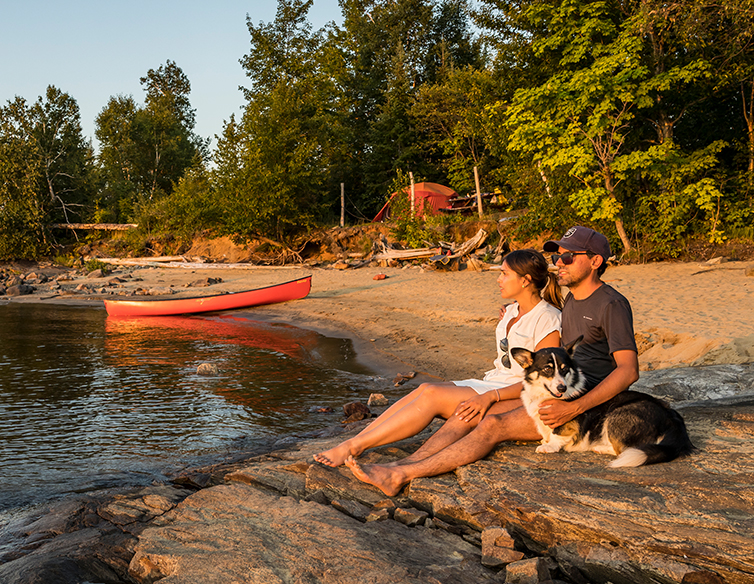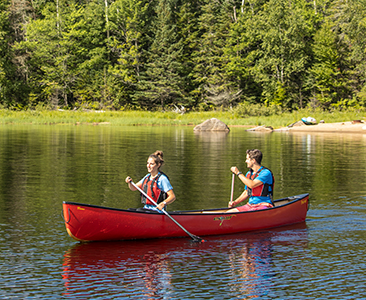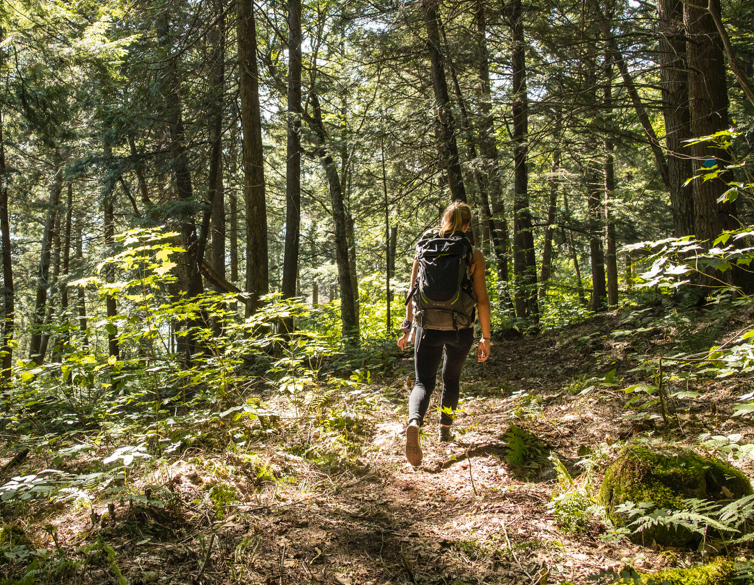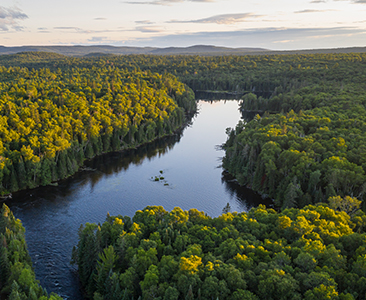 Hiking trails for all tastes!
The six hiking trails of varying distance and difficulty are ideal for a day out with family and friends.
We have redesigned them especially for you, with new views.
Our trails will allow you to discover more of the majestic Kiamika Park.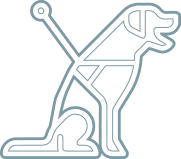 We accept dogs on a leash
We are happy to welcome dogs as they are a member of the family and are excellent companions for outdoor activities!
Please refer to the supervision rules for the person responsible for their dog.