Come and sleep on an island or a peninsula
Our sites, accessible only by boat, allow you to go on an adventure. Kiamika Park has over 58 canoe-camping sites.
Rustic and isolated, these sites offer exceptional places for exceptional moments.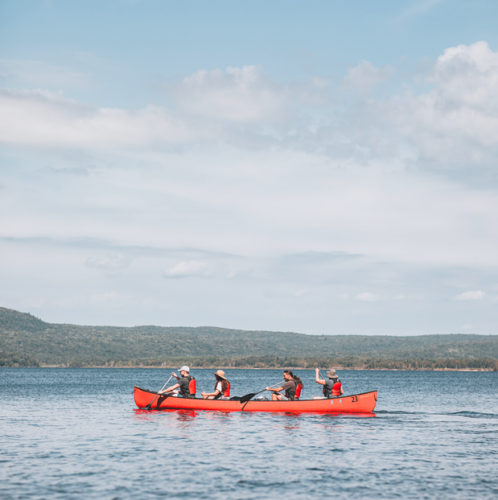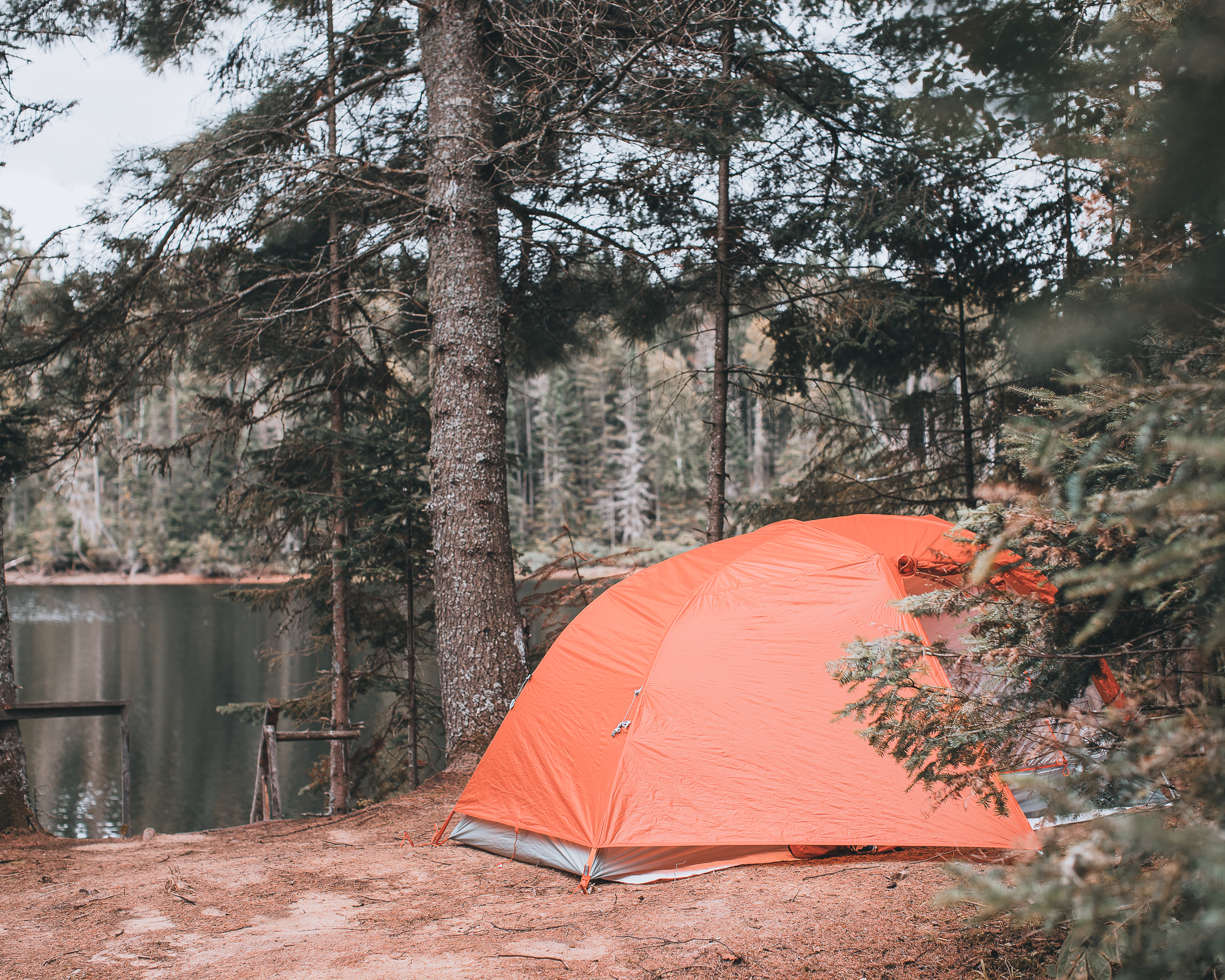 Clients must leave for their adventure no later than 2 hours before sunset and according to the opening hours of the reception posts. The park reserves the right to refuse boat rentals for safety reasons. It is strictly forbidden to add more tents on a campsite than the category allows. There are no canoe-camping departures from the Welcome Centre unless you have your own boat.
Site capacity: from 1 tent to 5 tents.
The right of access and a bag of wood are included per night.
Choose your welcome between Montée Miron and Kilby.
Accessible with your own boat with washing certification or with a boat rented from the Park.
The Northern Expedition Package allows you to save on your boat rental. The sites are isolated and located in the northern part of the Kiamika reservoir.
One canoe with two benches included
One waterproof barrel included
Camping site: 1 tent
Departure from Kilby reception only.
You cannot use your own boat to go to the Northern Package campsites. The boat and the waterproof barrel are automatically added with the camping reservation.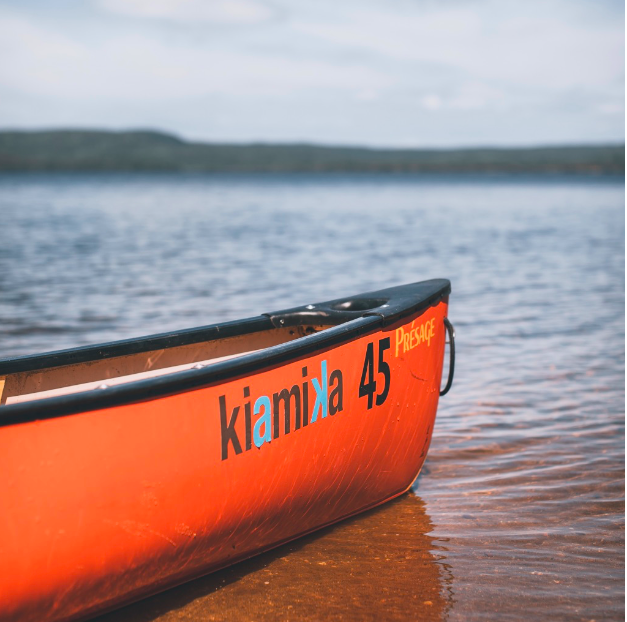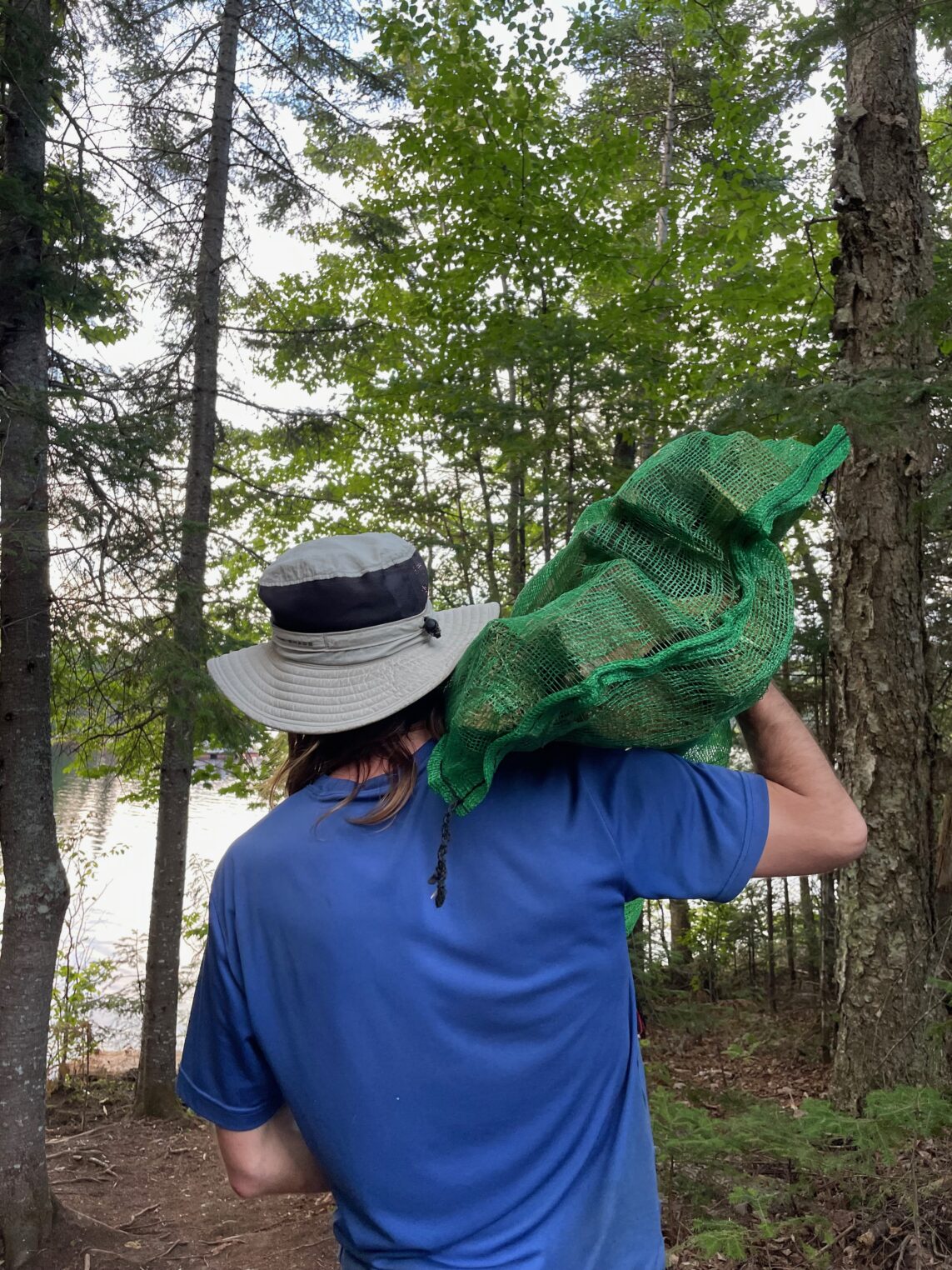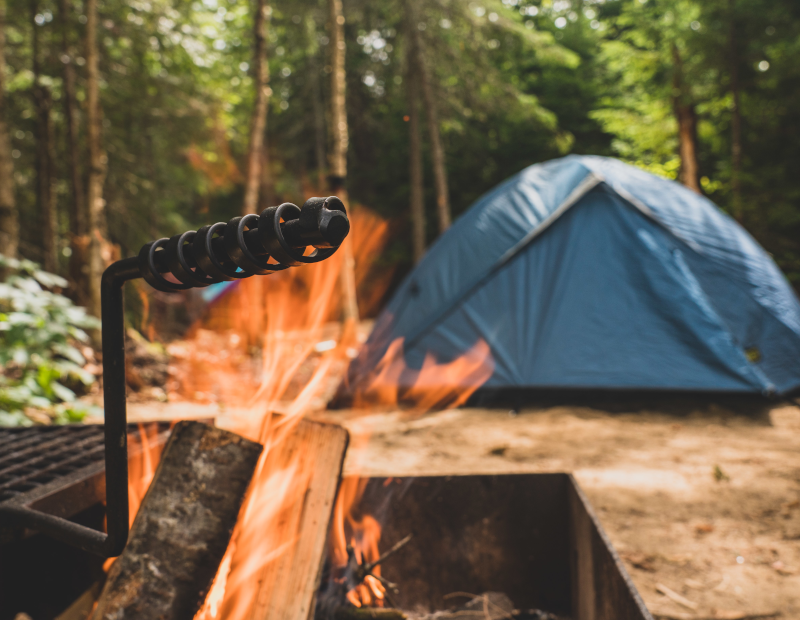 One bag of firewood per night is delivered and included with the reservation.
There is wood for sale at the reception areas and by the patrol boats.
If you buy wood other than at the front desk, be aware of the following information: We may not see it, but invasive insects that are a danger to our forests can easily hide in firewood. So when we move firewood, we move the pests, which can threaten our beautiful forests.
Buy it in the area where you will be burning it. Buy certified heat-treated (kiln-dried) firewood when possible. Collect it yourself where regulations allow. Before you leave, contact the parks or campgrounds to find out what their rules are regarding firewood
You must get to your location on your own. There is no shuttle or transportation service for people.
Motorboats are permitted to reach your site except for the Northern Expedition Package. Paddle boarding is not recommended for canoe camping.
Kiamika Regional Park Boats
We advise you to book the boats as soon as you make your reservation to ensure availability.
Personal boat
It is mandatory to have a washing certification for your boat.
Rivière-Rouge ($40, open 24 hours) (near the Montée-Miron and Kilby sectors)
Chute-Saint-Philippe (free, 24 h) (near the Barrage Sector)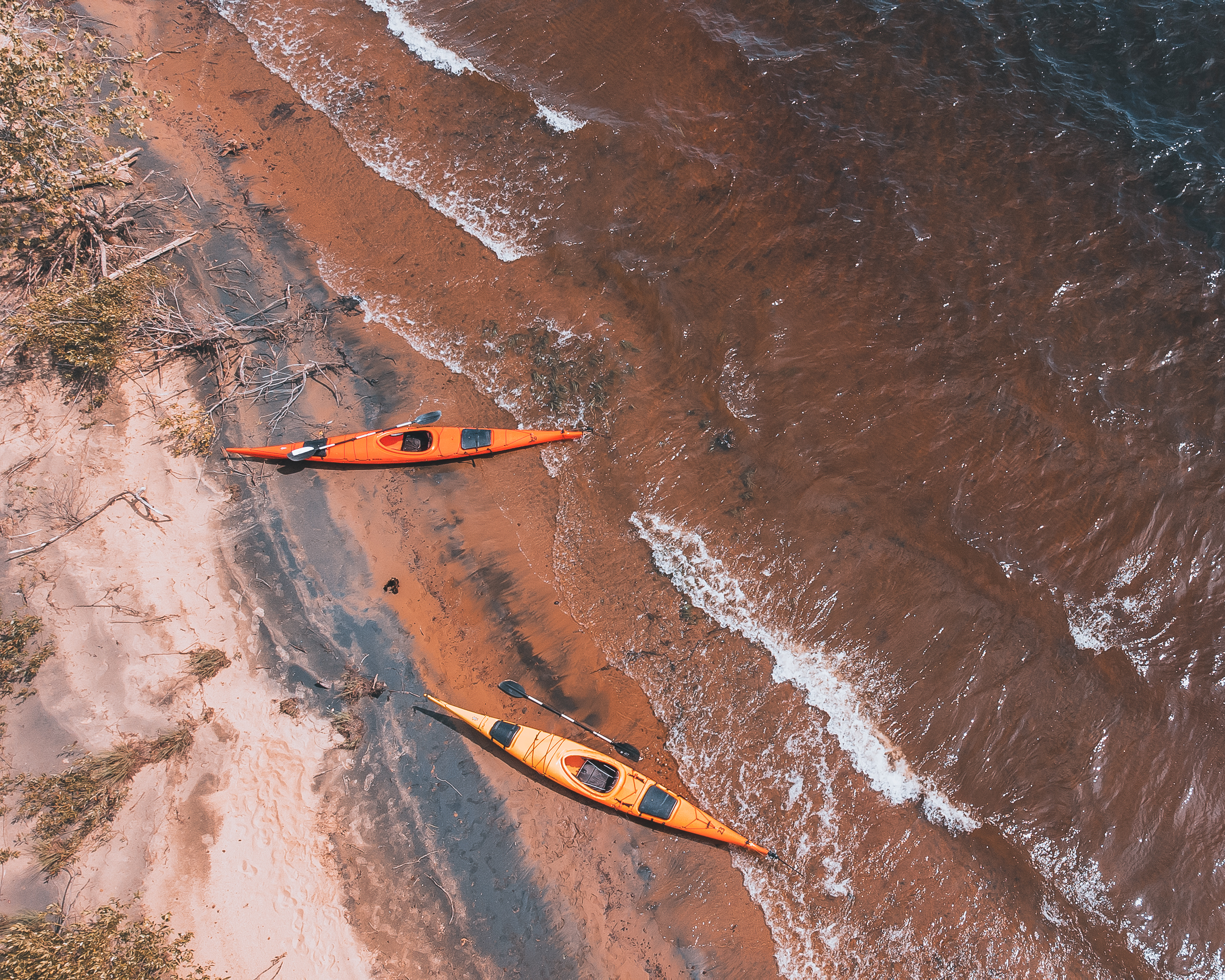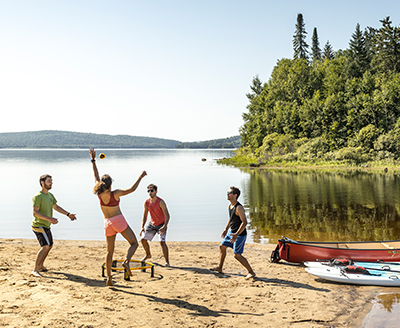 Step 1: Choosing the route
Choose a route that suits your experience and physical abilities. Consider the distance you will have to travel to reach your campsite. Make sure that all participants have the physical abilities for the activity and that they have basic canoeing skills.
There is no cell phone service at Kiamika Regional Park. Please bring a map of the territory or download the ONDAGO application on your mobile device as well as the Kiamika Regional Park map. You will always know where you are on the reservoir, even without a network signal.
Step 2: Resources and Materials
Before you leave on your canoe trip, get the following information:
Consult the map of the reservoir. A paper map will be given to you upon your arrival at the Park.
Check the weather forecast and adapt your equipment according to the weather forecast.
Check the hours of operation of our reception points and the routes to get there. Check your entry point on your reservation confirmation.
See our Kiamika Regional Park safety and rules page.
Consult the list of recommended equipment for a canoe departure.
Step 3: The characteristics of the tank
Here are some features of the Kiamika tank and some tips to follow in relation to these features.
The Kiamika Reservoir is a large body of water, to avoid getting lost use our navigation tools (ONDAGO and reservoir map), take the time to identify your route, to avoid fatigue and plan a route adapted to your level.
Weather conditions on the reservoir can change quickly, wind and waves can be important, which can make navigation more difficult. It is therefore important to check the weather before you leave.
Navigation tips: stay close to the shore, ride the waves head-on, wear your PFD and stay in a group.
On the water there are motorized boats. Stay alert and visible.
Step 4: Your safety, your responsibility:
Outdoor activities may involve some risk. Each visitor is responsible for his or her own safety. Therefore, you must always make sure that you have the skills and abilities required for the chosen activity.
It is very important to know and respect your physical abilities and to have the appropriate equipment, when required. Your proper preparation is the first step towards the safe and enjoyable practice of your favorite activities.
Before venturing onto a vast body of water such as the Kiamika Reservoir, it is important to prepare yourself adequately, both physically and mentally, in order to enjoy a pleasant and worry-free stay.
The activities offered by the Kiamika Regional Park take place in semi-natural or natural environments that may be rugged and are therefore further away from medical services. Thus, if an emergency occurs and an evacuation is necessary, long delays are to be considered which could contribute to aggravate an injury or a condition.
Anyone who goes camping in a canoe, kayak or other watercraft on the Kiamika Reservoir accepts to play an active role in risk management (injury, drowning, hypothermia, burns or heatstroke, etc.) by adopting a preventive attitude towards themselves and the other people around them.
911 is the first number to call in case of emergency. Then contact the Park office at 1 819 278 5402 to inform the team of your situation.